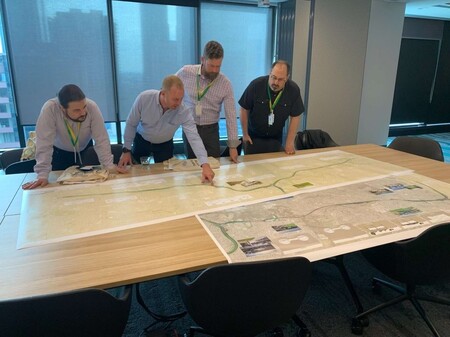 Representative from Kane County Visits Australia for Study Tour
Kane County Connects Staff 6/22/2022 1:00PM
The Country of Australia stands out in public works asset management and transportation infrastructure. Those were among the topics explored during a recent trip overseas by Kane County's Deputy Director of Transportation Tom Rickert as part of contingent representing the Chicago Metro Chapter of the American Public Works Association (APWA). The group attended study tours in Melbourne and the International Public Works Conference in the city of Adelaide in May.
The attendees were given an Australian perspective on what the biggest challenges facing the public works profession are today. They talked about a massive skills shortage, especially in the civil engineering field, and their ongoing difficulties recruiting new engineers to tackle the massive queue of projects awaiting planning, design, and construction oversight. They discussed inflation, a uniformly international challenge, coupled with skyrocketing materials costs due to the pandemic, playing havoc on their ability to complete projects in a cost-effective manner. And, most of all, they focused on the efficient use of limited resources through accurate auditing and reporting, as well as proactive asset management.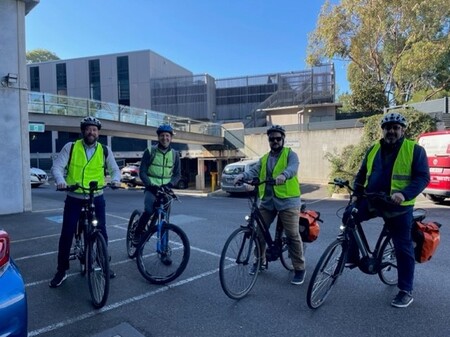 While touring the region, the Chicago group took an electric bike tour of the Melbourne coastline to see its multi-modal bicycle and pedestrian facilities. They also visited a multi-billion-dollar freeway project that is addressing future transportation in a quickly growing area.         
The representatives from APWA appreciated the great sense of dedication from Australians on asset management and to not only function but form when constructing bridges, buildings and road projects.

"
We were impressed with our counterpart's reflection of their culture and history in the creative designs of their p
roje
c
ts,"
sa
id Rickert. "While they are fully committed to functionality, safety and sustainability they were also able to incorporate art, open space and indigenous landscaping in their ne
wer transportation and facility plans."
Rickert says h
e is looking forward to meeting representatives from Australia during their visit to Chicago in September. T
he trip was funded by a fellowship through the Municipal Engineers Foundation of Victoria
(MEFV) and APWA.